Last Updated: Nov 30 , 2001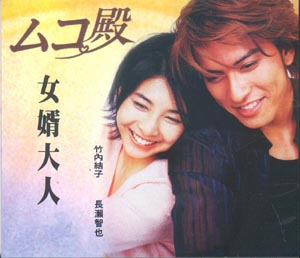 Chip's Rating:





cast: Nagase Tomoya (TOKIO), Takeuchi Yuko, Aiba Masaki (ARASHI),Suzuki Anjou, Ryo etc.
theme song: Hitoribochi no haburashi (*right click to download .mp3 file.)
chip says: If you only watch one drama this season, this has got to be it! Mukodono is full of that feel-good factor, and will make you laugh and shed a whole lot of tears. A definite must watch!
Check out my MUKODONO page!